Shrewsbury Wacky Races!!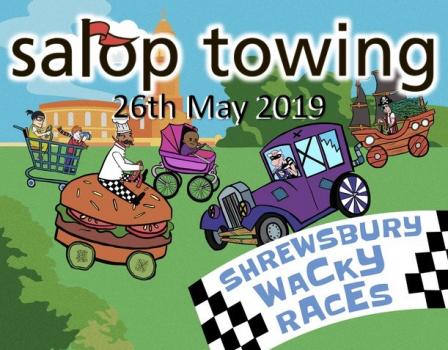 Salop Towing staff are building and entering a Soapbox into the first ever Shrewsbury Wacky Races!! Our team is mainly made up of members of staff from the workshop! The event is at the Shrewsbury Quarry on 26/05/19 so come along and cheer us on!! It's going to be competitive and lots of fun, a great day out in Shrewsbury's Beautiful Quarry Park. Who will take home the trophy??? We think we are in with a good chance!
We would like to raise as much money as we can for Hope House as the work they do is so important & valuable and for anyone with children we never know who or when we might need them too. Lets help to make sure that their services are always available. We have been proud supporters of Hope House for a few years now & have been able to visit their site at Oswestry - so have seen first hand how fantastic their work is!
Here is a link to their site if you would like to know more!
https://www.hopehouse.org.uk/home.html
And here is a link to our justgiving page! Please give whatever you can